Teen Education
Mabat: The Teen Leadership Fellowship at CSAIR
2022-2023
We are excited to begin our new year of teen learning at CSAIR
Many teens are searching for opportunities to "try on" and critically examine big ideas and develop tools to help navigate political polarization and the amplifying effects of social media on civil discourse.
To meet these challenges and help them prepare for college and beyond, we are excited to begin a new year of Mabat: The Teen Leadership Fellowship at CSAIR.

NEW THIS YEAR:
8th grade February workshop – "Tough Choices: Intro to ethical decision making"

9-12 grade explorations on three big topics
REGISTER HERE


Sessions began Wednesday, November 30th from 6:30 PM – 8:00 PM
---
Constructive Disagreement: How to strongly disagree and still like each other?
Wednesday, December 14 (Part 2)
Learn and practice skills to argue strongly, passionately, and constructively while preserving and deepening personal relationships. Sessions include how to identify different types of disagreements; determine when and how to engage in arguments; explore opposing views on important political, moral, and ethical issues; recognize the underlying values, perspectives and interests expressed on multiple sides of divisive issues. These sessions review and build on last year's sessions; no previous participation is required.

God: What are big Jewish ideas about what God may (or may not) be?
Wednesday, January 11, 18, 25
What happened at Mt. Sinai? What happens to us after we die? Where did the Torah come from? Explore these and other questions by examining a range of Jewish ideas about God. This exploration culminates in a guided exercise of constructing a personal theology that will be sealed, saved, and shared with participants in the future.

Israel: What is the Jewish state and how am I connected to it?
Wednesday, April 19, 26 (Yom Haatzmaut community event), May 3, May 10
Explore ideas and seek a deeper understanding of questions such as: What is Zionism and what does it mean to be a Zionist? Who are Palestinians and what is the basis of the current conflict between Israel and Palestinians? What is our relationship with the state and people of Israel and how might we express this?

NEW 8TH GRADE SEMINAR: Tough Choices: Jewish approaches to today's ethical dilemmas.
Wednesday, February 1, 8, 15
What does Judaism say about tough ethical issues like abortion, euthanasia, capital punishment, justifications for war, and the meaning of being a good person? How might Jewish values guide our everyday, real-life choices? In three sessions, 8th graders will apply Jewish perspectives to contemporary dilemmas.


All sessions meet on selected Wednesday evenings from 6:30 PM – 8:00 PM and include dinner.
Questions: Contact CSAIR Education Director Mason Voit at educationdirector@csair.org.
Sat, December 10 2022
16 Kislev 5783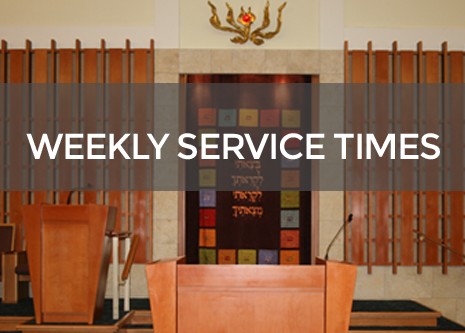 Friday, August 23, 2019
Minha/ Kabbalat Shabbat/Maariv, 7:00 PM
Afternoon/Shabbat Evening services.
~ Beit HaMidrash-Downstairs
Candle lighting 7:24 PM
Saturday, August 24, 2019
Shaharit, 9:00 AM
Morning service.
~ Sanctuary-Upstairs
Minha/Maariv, 7:24 PM
Afternoon/Evening services.
~ Beit HaMidrash-Downstairs

Havdalah, 8:24 PM
Zmanim
| | |
| --- | --- |
| Alot Hashachar | 4:42am |
| Earliest Tallit | 6:11am |
| Netz (Sunrise) | 9:34am |
| Latest Shema | 10:43am |
| Zman Tefillah | 10:43am |
| Chatzot (Midday) | 12:58pm |
| Mincha Gedola | 1:32pm |
| Mincha Ketana | 4:56pm |
| Plag HaMincha | 6:21pm |
| Shkiah (Sunset) | 7:46pm |
| Tzeit Hakochavim | 8:29pm |
Sat, December 10 2022 16 Kislev 5783