WELCOME TO CSAIR
We are an inclusive, egalitarian congregation dedicated to Torah -- Jewish learning, Avodah -- prayer and observance, and Gemilut Chasadim -- acts of kindness and social responsibility. Our members include people of diverse ages, backgrounds, sexual orientations, gender identities, income levels and approaches to religious practice and thought. We are individuals. We are single parent, double parent, interfaith, multiracial, empty nester, blended families and more. Whoever you are, we welcome you to learn, pray, and create a community with us.
For SERVICE INFORMATION, please see below or view the

Calendar or Shabbat Bulletin.
---

Kol Nidre Pledges
Thank you so much to everyone who donated! We are 90% of the way to our goal! Didn't get a chance to make your Kol Nidre pledge yet? It's never too late.
We need you to make it happen. Please click here to donate. Thank you!
SHEMINI ATZERET/SIMHAT TORAH
---
NOTES OF INTEREST
---
Make A Minyan,
Make A Difference!

Mornings
M-F 7:00 AM
Sundays 9:00 AM
Evenings
Sun.-Thurs. 7:30 PM
Legal Holidays
9:00 AM
New Year's Day, Presidents Day, Memorial Day, July 4, Labor Day, Thanksgiving, December 25
A Year in Song: A Spirited Weekend October 31 - November 3 with Rabbi Josh Warshawsky
SERVICE INFORMATION
CSAIR hosts a full weekend of singing with Rabbi Josh Warshawsky.
Rabbi Warshawsky is a nationally touring Jewish musician, song leader, composer, and teacher of Torah. He seeks to build intentional praying communities, and travels to synagogues and Jewish communities across the country sharing his music and teachings on the deep meaning of the words of our tradition.

Thursday, October 31
7:45-9:00 PM: Singing as Spiritual Practice
A chance to meet Josh and learn melodies that will be used during the weekend.

Friday Evening, November 1
Libeinu: Heart & Soul Shabbat
6:00 PM: Rabbi Warshawsky will lead a musically and spiritually uplifting Kabbalat Shabbat service
7:15 PM: Dinner with Ramah style Zemirot
8:00 PM: After dinner teaching and more singing
Register for Shabbat Dinner

Saturday, November 2
9:00 AM: Pesukei d'Zimrah and Shacharit
11:00 AM: Dvar Torah from Rabbi Ethan Linden
11:15 AM: Musaf davening led by Rabbi Warshawsky
12:15 PM: Communal kiddush lunch, followed by PrayerSong – An hour of songs and stories led by Rabbi Warshawsky
7:45 PM: Concert – Rabbi Josh Warshawsky and Friends
Tickets in advance $20 or 2 for $30, at the door $25 or 2 for $40. $10 for Seniors and Students
Purchase Concert Tickets in Advance

Sunday Morning, November 3
9:00 AM-12:00 Noon: Musical Program with Religious School Students

Co-Sponsored by the Jerry Smith Endowment Fund and Camp Ramah in the Berkshires
Programming & Education
Learning for adults, teens and youth
Printed Guide
Why attend a class, program or service? Rabbi Yehoshua ben Perachya offers one rationale. Speaking to Jews in the second century BCE, he said, "Find yourself a teacher and make a friend." (Avot 1:6) It is still good advice. So often today, people list loneliness and lack of community as some of the biggest challenges in their lives. We chose Rabbi Yehoshua's words as the theme for this year's education and programming book for this reason.
Gerson D. Cohen Institute for Adult Education Learning
Young Children's Family Programs
UPCOMING PROGRAMING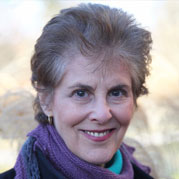 Next Steps: Hebrew and Synagogue Skills, 8 Thursdays, 8:00 PM starting October 31. You can read Hebrew and you can follow the service. What's next? Come learn about the language of the liturgy, both the He-brew and the gestures of Jewish prayer. What is the significance of certain words and phrases, why do we bow here, what is the cantor's repetition of the Amidah and why do we do it? We will create a class list of questions, and spend the semester seeking answers! Requisite skills: basic decoding of Hebrew. Please bring any Shabbat sid-dur. Cantor Marcia Lane, a hazzan, a storyteller, an author, and a recording artist with three award winning CDs. Sponsored by the adult bnei mitzvah class of 2019.
---
Israeli Cooking with Judy Matthews: Session I, Mondays, November 4 and December 9, 6:30-8:30 PM
$90 per session. Enrollment limited 12 people each session. Register
ZMANIM
Alot Hashachar
5:52a
Earliest Tallit
6:23a
Netz (Sunrise)
7:13a
Latest Shema
9:56a
Zman Tefillah
10:51a
Chatzot (Midday)
12:40p
Mincha Gedola
1:07p
Mincha Ketana
3:51p
Plag HaMincha
4:59p
Candle Lighting
6:49p
Shkiah (Sunset)
6:07p
Tzeit Hakochavim
6:48p
More >>
INCLUSION
If any accommodations are needed for you or a loved one to participate in any synagogue activities, please contact Estefany Tavarez at 718-543-8400 x 0 or operations@csair.org.
Learn more about CSAIR's inclusion here.
____________________________________________________________
New to Riverdale or to CSAIR? We are so glad you are here!
For questions about getting involved at CSAIR, please contact Director of Engagement and Programming Rabbi Katie Greenberg at 718-543-8400 (ext. 1) or at engagement@csair.org.
Mon, October 21 2019
22 Tishrei 5780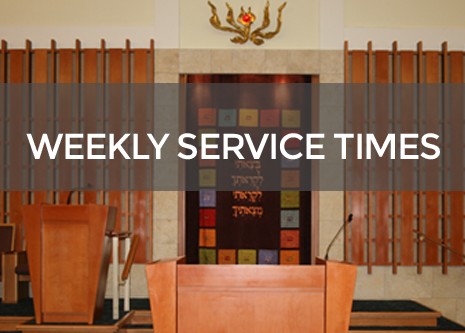 Friday, August 23, 2019
Minha/ Kabbalat Shabbat/Maariv, 7:00 PM
Afternoon/Shabbat Evening services.
~ Beit HaMidrash-Downstairs
Candle lighting 7:24 PM
Saturday, August 24, 2019
Shaharit, 9:00 AM
Morning service.
~ Sanctuary-Upstairs
Minha/Maariv, 7:24 PM
Afternoon/Evening services.
~ Beit HaMidrash-Downstairs

Havdalah, 8:24 PM
Zmanim
| | |
| --- | --- |
| Alot Hashachar | 4:42am |
| Earliest Tallit | 6:11am |
| Netz (Sunrise) | 9:34am |
| Latest Shema | 10:43am |
| Zman Tefillah | 10:43am |
| Chatzot (Midday) | 12:58pm |
| Mincha Gedola | 1:32pm |
| Mincha Ketana | 4:56pm |
| Plag HaMincha | 6:21pm |
| Shkiah (Sunset) | 7:46pm |
| Tzeit Hakochavim | 8:29pm |
Mon, October 21 2019 22 Tishrei 5780