Passport to Jewish Education
Passport to Jewish Education
Since its inception in 1954, Conservative Synagogue Adath Israel of Riverdale has been committed to providing our congregation's children with opportunities to engage in a variety of Jewish and Israel-focused educational experiences to help them develop strong Jewish identities and connections to Israel.
To encourage families to benefit from as many of these experiences as possible, through our scholarship programs' generosity, we offer the children of CSAIR members a PASSPORT TO JEWISH EDUCATION.
Passport to Jewish Education is a comprehensive program designed to defray the cost of formal and experiential Jewish education for CSAIR members' children.
Through Passport to Jewish Education, all CSAIR members will be eligible for their children to receive a one-time incentive to encourage enrollment in The Marsha Dane Stern Hebrew School or attend a Jewish day school of their choosing. Additionally, members can avail themselves of incentives for their children to attend a study or travel program in Israel, Jewish overnight camp, Jewish day camp, and attend a specialized Hebrew immersion program while at camp.
CSAIR children who meet the criteria may participate in multiple incentive programs. Children participating in one or more of these experiences may be eligible to receive incentives for hundreds or even thousands of dollars toward the cost of tuition.
Below you will find information on the financial incentives available for the children of CSAIR members to participate in Jewish educational experiences.
---
Hebrew Education
Marsha Dane Stern Hebrew School
A child enrolled in Grade 2 in our Hebrew School is eligible for a $350 incentive. (Also, need-based scholarships remain available for families with children throughout the Hebrew School.)
Funded by the Paul and Louise Weissman Fund and by the Sam and Bev Zucker Memorial Scholarship Fund

Jewish Day School
A child enrolling for the first time in a Jewish day school, or in a Jewish high school, is eligible for a $2,500 incentive.
Funded by the Matthew S. Fenster Jewish Education Fund
---
Summer Camps
Ramah Nyack Day Camp
A child entering grades kindergarten, 1 or 2, enrolling in Ramah Day Camp in Nyack for the first time, is eligible for a $500 incentive.
An additional $500 incentive is available for campers at Ramah Day Camp in Nyack, to participate in the "Sha'ar" Hebrew immersion program.

Overnight Summer Camp
A child entering grades 3, 4, or 5, enrolling in an overnight summer camp for the first time for 3 weeks or longer, is eligible for a $750 incentive to attend a Ramah overnight camp, or a $500 incentive to attend a not-for-profit Jewish overnight camp included in the Foundation for Jewish Camp (FJC) camp directory. A complete listing of eligible camps can be found on the FJC website at www.jewishcamp.org/find-camp.
Funded by contributions to CSAIR's annual Ma'ot Chitim Fund and from the Camping Fund established through CSAIR's Gala honoring Rabbi Barry Dov Katz and Shoshi Talesnick. Funding for the Sha'ar program comes from the family of Judith Susser.
---
Study Abroad
Israel Study and Travel
The Herman and Sarah Schwartz Israel Scholarship Fund provides a $1,000 scholarship annually to a CSAIR student for an Israel study or travel trip.
Recipients are required to write about the experience afterward and complete a community service project approved by CSAIR Education staff.
Funded by Robert and Susan Schwartz
---
Applications for all Passport to Jewish Education incentives and scholarship programs are available here or at the CSAIR office. Email completed forms to Nanci Brickman at business@csair.org.
Passport to Jewish Education is a CSAIR pilot program made possible by generous contributions and bequests. The terms of the various incentives will be periodically reviewed by the CSAIR Board of Trustees and are subject to change.
Questions?
Contact Nanci Brickman at 718-543-8400 x 6 or business@csair.org.
Thu, September 28 2023
13 Tishrei 5784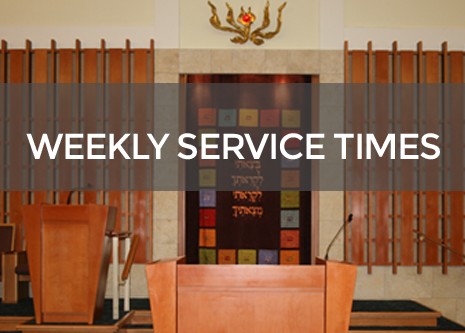 Friday, August 23, 2019
Minha/ Kabbalat Shabbat/Maariv, 7:00 PM
Afternoon/Shabbat Evening services.
~ Beit HaMidrash-Downstairs
Candle lighting 7:24 PM
Saturday, August 24, 2019
Shaharit, 9:00 AM
Morning service.
~ Sanctuary-Upstairs
Minha/Maariv, 7:24 PM
Afternoon/Evening services.
~ Beit HaMidrash-Downstairs

Havdalah, 8:24 PM
Zmanim
| | |
| --- | --- |
| Alot Hashachar | 4:42am |
| Earliest Tallit | 6:11am |
| Netz (Sunrise) | 9:34am |
| Latest Shema | 10:43am |
| Zman Tefillah | 10:43am |
| Chatzot (Midday) | 12:58pm |
| Mincha Gedola | 1:32pm |
| Mincha Ketana | 4:56pm |
| Plag HaMincha | 6:21pm |
| Shkiah (Sunset) | 7:46pm |
| Tzeit Hakochavim | 8:29pm |
Thu, September 28 2023 13 Tishrei 5784