Torah for Today with Rabbi Katz and Rabbi Greenberg
Upcoming Sessions
1. Wednesday, January 20, 2021
•
7 Shevat 5781
10:30 AM - 11:45 AM
Zoom
2. Wednesday, January 27, 2021
•
14 Shevat 5781
10:30 AM - 11:45 AM
Zoom
3. Wednesday, February 3, 2021
•
21 Shevat 5781
10:30 AM - 11:45 AM
Zoom
4. Wednesday, February 10, 2021
•
28 Shevat 5781
10:30 AM - 11:45 AM
Zoom
5. Wednesday, February 17, 2021
•
5 Adar 5781
10:30 AM - 11:45 AM
Zoom
6. Wednesday, February 24, 2021
•
12 Adar 5781
10:30 AM - 11:45 AM
Zoom
7. Wednesday, March 3, 2021
•
19 Adar 5781
10:30 AM - 11:45 AM
Zoom
8. Wednesday, March 10, 2021
•
26 Adar 5781
10:30 AM - 11:45 AM
Zoom
9. Wednesday, March 17, 2021
•
4 Nisan 5781
10:30 AM - 11:45 AM
Zoom
10. Wednesday, March 24, 2021
•
11 Nisan 5781
10:30 AM - 11:45 AM
Zoom
11. Wednesday, March 31, 2021
•
18 Nisan 5781
10:30 AM - 11:45 AM
Zoom
12. Wednesday, April 7, 2021
•
25 Nisan 5781
10:30 AM - 11:45 AM
Zoom
13. Wednesday, April 14, 2021
•
2 Iyyar 5781
10:30 AM - 11:45 AM
Zoom
14. Wednesday, April 21, 2021
•
9 Iyyar 5781
10:30 AM - 11:45 AM
Zoom
15. Wednesday, April 28, 2021
•
16 Iyyar 5781
10:30 AM - 11:45 AM
Zoom
16. Wednesday, May 5, 2021
•
23 Iyyar 5781
10:30 AM - 11:45 AM
Zoom
17. Wednesday, May 12, 2021
•
1 Sivan 5781
10:30 AM - 11:45 AM
Zoom
18. Wednesday, May 19, 2021
•
8 Sivan 5781
10:30 AM - 11:45 AM
Zoom
19. Wednesday, May 26, 2021
•
15 Sivan 5781
10:30 AM - 11:45 AM
Zoom
20. Wednesday, June 2, 2021
•
22 Sivan 5781
10:30 AM - 11:45 AM
Zoom
21. Wednesday, June 9, 2021
•
29 Sivan 5781
10:30 AM - 11:45 AM
Zoom
22. Wednesday, June 16, 2021
•
6 Tammuz 5781
10:30 AM - 11:45 AM
Zoom
23. Wednesday, June 23, 2021
•
13 Tammuz 5781
10:30 AM - 11:45 AM
Zoom
24. Wednesday, June 30, 2021
•
20 Tammuz 5781
10:30 AM - 11:45 AM
Zoom
Past Sessions
Wednesday, January 13, 2021

•

29 Tevet 5781

-

10:30 AM - 11:45 AM

-

Zoom
Wednesday, January 6, 2021

•

22 Tevet 5781

-

10:30 AM - 11:45 AM

-

Zoom
Each week we will look at selections from the Parshat HaShavua for the coming weekend along with ancient and modern commentary. Our learning will focus on deep understanding and connecting the themes of the weekly reading to what is going on today in our lives.
No experience necessary. All texts provided in English along with Hebrew.
Sponsored by the CSAIR Sisterhood.
Contact hosting@csair.org for more information.
Share Print Save To My Calendar
Mon, January 18 2021
5 Shevat 5781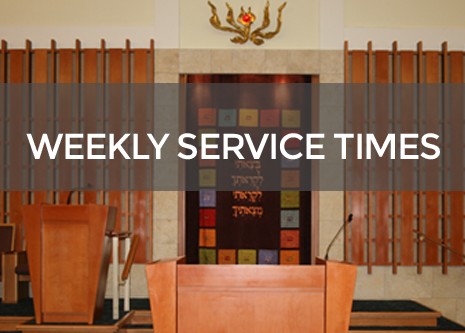 Friday, August 23, 2019
Minha/ Kabbalat Shabbat/Maariv, 7:00 PM
Afternoon/Shabbat Evening services.
~ Beit HaMidrash-Downstairs
Candle lighting 7:24 PM
Saturday, August 24, 2019
Shaharit, 9:00 AM
Morning service.
~ Sanctuary-Upstairs
Minha/Maariv, 7:24 PM
Afternoon/Evening services.
~ Beit HaMidrash-Downstairs

Havdalah, 8:24 PM
Zmanim
| | |
| --- | --- |
| Alot Hashachar | 4:42am |
| Earliest Tallit | 6:11am |
| Netz (Sunrise) | 9:34am |
| Latest Shema | 10:43am |
| Zman Tefillah | 10:43am |
| Chatzot (Midday) | 12:58pm |
| Mincha Gedola | 1:32pm |
| Mincha Ketana | 4:56pm |
| Plag HaMincha | 6:21pm |
| Shkiah (Sunset) | 7:46pm |
| Tzeit Hakochavim | 8:29pm |
Mon, January 18 2021 5 Shevat 5781