Tzofim Israeli Scout Caravan
The Tzofim Israeli Scout Caravan Returns to CSAIR June 2-3
CSAIR is thrilled to host the Tzofim Israeli Scout Caravan, a group of 10 Israeli teens traveling throughout the US this summer to perform and share Israeli culture with camps and communities. See below for the many opportunities to enjoy these talented Israeli teens while they are in our community.
...................................
Friday, June 2
3:00 – 5:30 PM: Shabbat Prep with the Tzofim
Kids in grades 2-12 are invited to arrive at CSAIR at 3:00 PM to help the Scouts prepare for their performance and Shabbat at CSAIR. Kids will help by participating in the performance rehearsal, creating Shabbat table decorations, and more. Participating children must RSVP here.
5:30 PM: Tzofim Israeli Scout Caravan Performance
The entire Riverdale and CSAIR community is invited to enjoy the inspiring performance featuring singing, dancing, video, and more. T-shirts and more may be pre-ordered or purchased before the performance only.
6:30 PM: Kabbalat Shabbat led by Cantorial Intern, Gedalia, followed by Shabbat Dinner and Tzofim-led kids' activities
Enjoy a song-filled Kabbalat Shabbat followed by Shabbat dinner and Tzofim-led activities for kids of all ages.
...................................
Saturday, June 3
Regular Shabbat morning service schedule
10:45 – 11:30 AM: CSAIR Kids led by the Tzofim Israeli Scouts
In addition to the regular Shabbat morning schedule, the Tzofim will lead activities for kids in groups, including grades pre-K through high school.
1:30 – 3:30 PM: Shabbat picnic in Seton Park (weather permitting)
Everyone is invited to pack a picnic lunch and join the Tzofim in Seton Park (under the large trees near the tennis courts) for a relaxing Shabbat afternoon. We will have whiffle ball, Frisbee, and games for kids led by the Tzofim.
6:00 – 8:00 PM: Teen "Mifgash" (encounter)
All 9-12 graders are invited to join their Israeli peers for a teen-led session of getting to know each other and understanding the similarities and differences between Jewish teen life in the US and Israel. RSVP for the Teen "Mifgash."
8:00 – 9:00 PM: Mincha/Maariv, including Shira Shketa with the Tzofim



End Shabbat with a soulful session of singing Israeli songs between Mincha and Maariv.
Thu, June 1 2023
12 Sivan 5783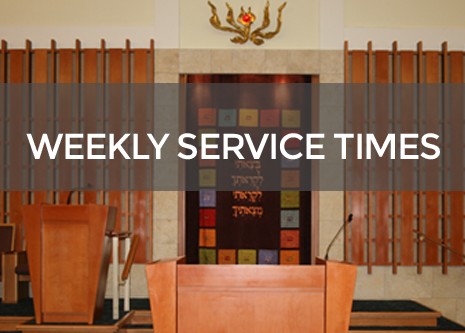 Friday, August 23, 2019
Minha/ Kabbalat Shabbat/Maariv, 7:00 PM
Afternoon/Shabbat Evening services.
~ Beit HaMidrash-Downstairs
Candle lighting 7:24 PM
Saturday, August 24, 2019
Shaharit, 9:00 AM
Morning service.
~ Sanctuary-Upstairs
Minha/Maariv, 7:24 PM
Afternoon/Evening services.
~ Beit HaMidrash-Downstairs

Havdalah, 8:24 PM
Zmanim
| | |
| --- | --- |
| Alot Hashachar | 4:42am |
| Earliest Tallit | 6:11am |
| Netz (Sunrise) | 9:34am |
| Latest Shema | 10:43am |
| Zman Tefillah | 10:43am |
| Chatzot (Midday) | 12:58pm |
| Mincha Gedola | 1:32pm |
| Mincha Ketana | 4:56pm |
| Plag HaMincha | 6:21pm |
| Shkiah (Sunset) | 7:46pm |
| Tzeit Hakochavim | 8:29pm |
Thu, June 1 2023 12 Sivan 5783