Purim
Celebrate Purim with CSAIR!
There are many ways to celebrate Purim with us this year! Please read below to find out all your options of how to bring joy to your Purim celebrations this year.
Services

Thursday, February 25 at 6:30 PM on Zoom

Join us for a joyous and silly Maariv and Megilla reading. There will be shtick between each chapter and a sea shanty song by the CSAIR staff. There will be a virtual costume parade so come to your computer screen decked in your best costume. Attendance at the reading of the Megilla will be limited to those leading the services.
For Zoom credentials, check your email or contact hosting@csair.org

______________________

Friday, February 26 in Sanctuary and Zoom
Early Megilla Reading, 7:00 AM in the sanctuary/Zoom
Outdoor Megillah Reading, 8:30 AM in the parking lot
Late Megilla Reading, 10:30 AM in the sanctuary/Zoom
To sign up to come to the Morning Megilla Readings click here.
For Zoom credentials, check your email or contact hosting@csair.org
Mishloach Manot



Sisterhood Mishloach Manot is available for pick up during the following times:
Sunday, February 21 thru Thursday, February 25




NOON to 3:00 PM outside the downstairs entrance to CSAIR.





Friday, February 26




11:30 - 2:00 PM Come join members of the CSAIR staff and a juggler to pick up your Mishloach Manot!
If none of these pick-up times work for you, contact Razel

RazelPurim@gmail.com

.




Post-Purim pick up hours TBD.
Matanot LaEvyonim
It is a custom to give tzedakah on Purim to help people in need. Click here to donate to the Rabbi's Discretionary Fund for distribution on Purim.
Machatzit HaShekel
One of the laws of Purim is to donate a half shekel for each person in your family in commemoration of the coin offered for the upkeep of the Temple in Jerusalem. Today it is used for the upkeep of our temple - CSAIR. Click here to donate to this fund.
Be in the Sanctuary on Purim- 2-D Style!
While we cannot all be together in-person for Purim (again) this year, we have a safe way for everyone to be seen in costume and in the CSAIR Main Sanctuary for the Purim Megillah reading. Here is how it works!
Put on your costume and take a photo of yourself, your family, a neighbor, your pet, etc. Then...





Click here

to donate

$36 donation per photo to CSAIR then

upload your photo/s here

. Submit as many photos as you would like!

Your photo will be printed as a 22''x15'' lawn-sign and placed in the CSAIR sanctuary pews on Purim for everyone to see, and they will be displayed as everyone comes to pick up their Sisterhood mishloach manot bags on Purim day. The signs are yours to take home Purim afternoon.

Enjoy seeing everyone in their Purim costumes during the virtual Megillah reading.
In addition, we are creating an online slideshow of all the photos to be shared on the CSAIR website and social media.
This is a wonderful way for everyone to be virtually together in costume on Purim and to support CSAIR!
All photos must be submitted on or before Thursday, February 18 at midnight so that they are ready in time for Purim.
For More information email

Mason Voit

.
Thu, February 25 2021
13 Adar 5781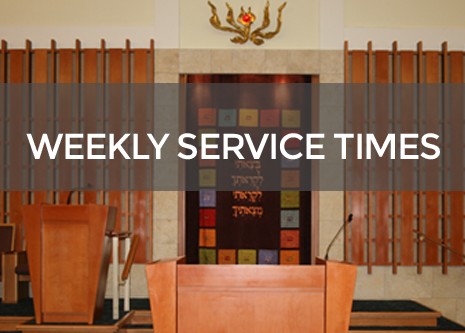 Friday, August 23, 2019
Minha/ Kabbalat Shabbat/Maariv, 7:00 PM
Afternoon/Shabbat Evening services.
~ Beit HaMidrash-Downstairs
Candle lighting 7:24 PM
Saturday, August 24, 2019
Shaharit, 9:00 AM
Morning service.
~ Sanctuary-Upstairs
Minha/Maariv, 7:24 PM
Afternoon/Evening services.
~ Beit HaMidrash-Downstairs

Havdalah, 8:24 PM
Zmanim
| | |
| --- | --- |
| Alot Hashachar | 4:42am |
| Earliest Tallit | 6:11am |
| Netz (Sunrise) | 9:34am |
| Latest Shema | 10:43am |
| Zman Tefillah | 10:43am |
| Chatzot (Midday) | 12:58pm |
| Mincha Gedola | 1:32pm |
| Mincha Ketana | 4:56pm |
| Plag HaMincha | 6:21pm |
| Shkiah (Sunset) | 7:46pm |
| Tzeit Hakochavim | 8:29pm |
Thu, February 25 2021 13 Adar 5781