High Holiday Programming
HIGH HOLIDAY & REGULAR PROGRAMMING
For security purposes, we are no longer publishing information of our Zoom sessions on the website. Please check our emails for details about login information, or click on Zoom credential requests below.
Links of Interest
_________________

SERVICES


Click here for service information during COVID-19.
CLASSES & PROGRAMMING

TEN DAYS OF REPENTANCE
Wednesday, September 23
Night of Remembrance
With so many unable to visit the cemetery in the days leading up to the holidays, we dedicate this night to the memories of our loved ones. We will share the Book of Remembrance we created this year, offer prayers for our loved ones, and share memories.
Check your email for credentials or contact us at hosting@csair.org.
Note: There will also be a formal Yizkor service on Yom Kippur
__________
SUKKOT
"Ushpizin" Movie Night: Join Steve Gleit for a discussion about the movie, 8:00 PM
__________
Cooking Collectively with Judy Matthews: Sukkot Edition, 8:00 PM
FAMILY PROGRAMMING
We are excited to offer children and their families a full range of holiday programs, including:
Virtual gatherings for playing and learning in preparation for each holiday.
We are preparing High Holiday boxes for all CSAIR families with children that will include a variety of materials to use in preparation of the holidays and during virtual holiday family services.
We are creating video versions of our High Holiday family services with our goal to have every child at CSAIR to appear in. All families will receive an email next week with instructions on how to participate for each age group.

Please note, you will be able to access all our youth and family programs, including videos, games, and other content to make the holidays special, meaningful and fun for the entire family here.
CSAIR Kids Virtual High Holiday Gatherings
YCFP (kids 4 and under with their grownups)
Erev Rosh Hashanah (9-18) 4:30pm
Erev Yom Kippur (10-2) 5pm
Erev Sukkot (10-9) 5pm
Kids in Grades K-2 (grownups optional)
Thursday, September 17th: 5pm – 5:30pm
Thursday, October 1st: 5pm – 5:30pm
Kids in Grades 3-5
Thursday, September 17th: 5:45pm – 6:15pm
Thursday, October 1st: 5:45pm – 6:15pm
Kids in Grades 6-7
Thursday, September 24th: 5pm – 5:45pm
Post B'nai Mitzvah/ Teens
Tuesday, September 15th: 5pm – 5:45pm
Tuesday, September 22nd: 5pm – 5:45pm

REGULAR PROGRAMMING
TBA
Jew It At Home
CSAIR is partnering with 40+ teachers and organizations around the world to create six weeks of programming to help you prepare you for the High Holidays. Each day, you can participate in a live Zoom class focused on a different Jewish virtue. Classes started on August 3 and run through September 11. NOTE: Classes will be held at different times each day and they are listed in Pacific Standard Time so add three hours to times! Click here to register.
RESOURCES
Community Emergency Resource Guide
The Riverdale Clergy Conference has put together a document with resources for the community to utilize during this pandemic. The resources compiled in the document deal with many issues including domestic violence, workers rights, childcare, financial needs, food assistance, housing, mental health resources and more. Please click here.
Sun, September 20 2020
2 Tishrei 5781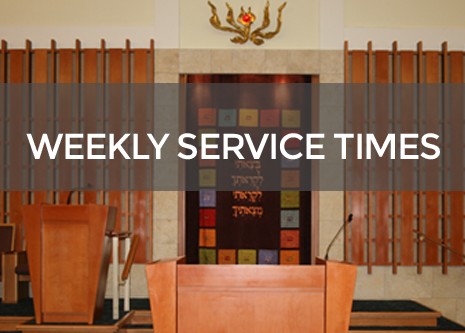 Friday, August 23, 2019
Minha/ Kabbalat Shabbat/Maariv, 7:00 PM
Afternoon/Shabbat Evening services.
~ Beit HaMidrash-Downstairs
Candle lighting 7:24 PM
Saturday, August 24, 2019
Shaharit, 9:00 AM
Morning service.
~ Sanctuary-Upstairs
Minha/Maariv, 7:24 PM
Afternoon/Evening services.
~ Beit HaMidrash-Downstairs

Havdalah, 8:24 PM
Zmanim
| | |
| --- | --- |
| Alot Hashachar | 4:42am |
| Earliest Tallit | 6:11am |
| Netz (Sunrise) | 9:34am |
| Latest Shema | 10:43am |
| Zman Tefillah | 10:43am |
| Chatzot (Midday) | 12:58pm |
| Mincha Gedola | 1:32pm |
| Mincha Ketana | 4:56pm |
| Plag HaMincha | 6:21pm |
| Shkiah (Sunset) | 7:46pm |
| Tzeit Hakochavim | 8:29pm |
Sun, September 20 2020 2 Tishrei 5781