Programming
HAPPENINGS AT CSAIR
PROGRAMMING

Understanding the Covid Vaccine


Wednesday, December 9, at 8 PM



Michele Cohen Director of Clinical Research Trials at the Department of Medicine at Mt. Sinai Hospital and Dr. Hannah Lipman, V.P. Of Bioethics at Hackensack Meridian Health will be presenting.

Sponsored by the CSAIR Sisterhood.
ONGOING PROGRAMMING

TORAH FOR TODAY
With Rabbi Katz and Rabbi Greenberg
Wednesdays
10:30 AM - 11:45 AM
For generations, Jews have lived their lives in conversation with Parshat HaShavua, the weekly Torah reading. Reading about the relationships of our ancestors to each other offered us a perspective on our own families. Hearing how the ancient Israelites became a nation, gave us the language to talk about the Jewish people and our place in the world. Questions about God, morality, leadership. what it means to be a human being and live a good life are all raised in the sweep of the year's Torah reading cycle.
Each week we will look at selections from the Parshat HaShavua for the coming weekend along with ancient and modern commentary. Our learning will focus on deep understanding and connecting the themes of the weekly reading to what is going on today in our lives.
No experience necessary. All texts provided in English along with Hebrew.
Sponsored by the CSAIR Sisterhood.
Yiddish Vinkl
Sundays, 10:00 AM (approximately 90 minutes)
Enjoy the joys of Yiddish with a group that meets to schmooze together.
For more information and to confirm meeting dates, email Charlie Goldfischer.

Hug Ivri


Sundays, 11:00 AM


A Hebrew discussion group to talk about politics, literature, current events, and more.
For more information and to confirm meeting dates, email Yaakov Taitz.
Jewish Food for the Soul Art Project
We are Creating a Piece of Community Art and we Need your Help!
There are so many foods associated with our Jewish experiences. They are connected to holidays and lifecycle celebrations. They remind us of people who are part of our Jewish lives and evoke powerful memories. These foods nourish our souls.
This community art project will focus on these themes and we need you to participate. We hope that collaborating on this project will bring us closer despite our physical distance and that when we return to our shul building, this art will remind us of our connection to one another and our Jewish tradition.
Here's how to Participate:
Step 1: Think about what Jewish food fills your soul
What are the flavors, colors, smells? What experiences or memories are associated with these foods? Where and when did you prepare or eat this? Were you a child, at home, at a relative's home, in a sukkah, at a Shabbat meal, in shul?
Step 2: Think about how to represent this food and what it means to you
You may choose to take a photo of the food, preparing it, or of the ingredients. You may find an image online or from a book or magazine. You can draw it or paint it or write down the recipe. You can create a poem about it or write a descriptive paragraph about it. How you document this is your artistic choice. You can combine any of these suggestions or come up with your own!
Step 3: Email your submission
Email CSAIRartproject@gmail.com or place it in the drop-box at the building 250th St. entrance by Friday, December 11th. Click here for Instructions for photographing and submitting your submission.

Our Artist in Residence and Goal for the Art Project
Joy Langer is a teaching artist and member of our Hebrew School staff. She will create a slideshow gallery of the submissions and a mixed media work/collage comprised of our submissions in the project. We plan to share the piece when it is complete and have it ready to display when we are back in the shul building. Eventually, it will live in the kitchen, a place that we hope continues to be a place of gathering, learning, and community spirit.
You can see some of Joy's work here and on our Hebrew School Facebook page.
Thank you for being part of this project.
Barry Dov Katz, Rabbi
Mason Voit, Director of Jewish Education and Family Life
Joy Langer, Teaching Artist
Emunah Groups 2.0
Emunah groups have formed around a particular common interest and are welcoming new members. They meet approximately once a month.
Theater and music facilitated by Deborah Lupkin Ungar
Cooking/baking facilitated by Leona Chudy
Literature facilitated by Sharon Kern-Taub
Please email Abby Pitkowsky to be added to any of these groups.
RESOURCES
Community Emergency Resource Guide
The Riverdale Clergy Conference has put together a document with resources for the community to utilize during this pandemic. The resources compiled in the document deal with many issues including domestic violence, worker's rights, childcare, financial needs, food assistance, housing, mental health resources, and more. Please click here.
Fri, December 4 2020
18 Kislev 5781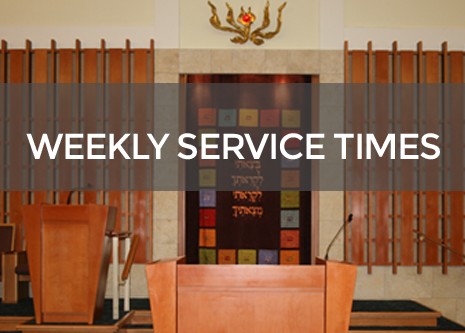 Friday, August 23, 2019
Minha/ Kabbalat Shabbat/Maariv, 7:00 PM
Afternoon/Shabbat Evening services.
~ Beit HaMidrash-Downstairs
Candle lighting 7:24 PM
Saturday, August 24, 2019
Shaharit, 9:00 AM
Morning service.
~ Sanctuary-Upstairs
Minha/Maariv, 7:24 PM
Afternoon/Evening services.
~ Beit HaMidrash-Downstairs

Havdalah, 8:24 PM
Zmanim
| | |
| --- | --- |
| Alot Hashachar | 4:42am |
| Earliest Tallit | 6:11am |
| Netz (Sunrise) | 9:34am |
| Latest Shema | 10:43am |
| Zman Tefillah | 10:43am |
| Chatzot (Midday) | 12:58pm |
| Mincha Gedola | 1:32pm |
| Mincha Ketana | 4:56pm |
| Plag HaMincha | 6:21pm |
| Shkiah (Sunset) | 7:46pm |
| Tzeit Hakochavim | 8:29pm |
Fri, December 4 2020 18 Kislev 5781