Programming
HAPPENINGS AT CSAIR


Movie Night: The Tenth Man


Monday, January 18, 8:00 PM
Join Steve Gleit for a lively conversation about The Tenth Man. The Tenth Man takes us out of Israel, and into the Jewish Community in Buenos Aires. A light-hearted drama, The Tenth Man begins with the protagonist returning to Argentina after many years in New York. The title is, inter alia, a reference to his father, who always seems to be attending to a religious obligation with the effect of never being present over the course of his son's life.
Please watch the movie on your own.
Available for free on on Netflix and Kanopy and for rent on Prime Video, Vudu, Apple TV.
NPR Review


Meet the Authors
Thursday, January 7, 8:00 PM
Leora Tanenbaum author of I am Not a Slut: Slut-Shaming in the Age of the Internet
Leora

Tanenbaum is an American feminist author and editor known for her writing about girls' and women's lives. She has written five books including Slut!: Growing Up Female With a Bad Reputation and I Am Not a Slut: Slut-Shaming in the Age of the Internet. The book is available for sale here.

Thursday, January 14, 8:00 PM
Yehuda Kurtzer author of The New Jewish Canon in conversation with Rabbi Greenberg

Dr. Yehuda Kurtzer is the President of the Shalom Hartman Institute of North America. Yehuda is a leading thinker and author on the meaning of Israel to American Jews, on Jewish history and Jewish memory, and on questions of leadership and change in American Jewish life. The book is available for sale here.

Thursday, January 21, 8:00 PM
Dr. Chavi Eve Karkowsky author of High Risk: Stories of Pregnancy, Birth, and the Unexpected in conversation with Marilyn Laves

Chavi Eve Karkowsky, MD is a Maternal-Fetal Medicine doctor in New York City. She is also a writer with publications in Slate, the Atlantic, and the Washington Post. Her first book, "High Risk: Stories of Pregnancy, Birth and the Unexpected" (Liveright/Norton, March 2020) was just published and is available everywhere. She can be reached via her website, www.chavikar.com. She lives with her partner, Josh, and four kids in upper Manhattan. Click here to purchase the book.
Marilyn Laves is a licensed clinical social worker and treats a wide range of mental health issues with expertise in perinatal mood and anxiety disorders and addiction.
Danger! Climate Catastrophe Ahead: Tu B'Shvat Event with Rabbi Haggai Resnikoff


Thursday, January 28, 8:30 PM

This class will engage, by way of chavruta, paired, learning and group analysis, Jewish legal texts related to the obligation to protect ourselves from life-threatening danger and how they address the question: What is my personal obligation to do something about climate change?
Rabbi Haggai Resnikoff is a Rebbe and Director of Community Learning at Yeshivat Chovevei Torah. After spending several years in Israel doing graduate coursework in the Hebrew University Talmud Department and learning in various Batei Midrash in Jerusalem, he trained at YCT, graduated in 2014, and joined the faculty immediately afterward. Rabbi Resnikoff headed up the Torat Chovevei Community Learning Project for four years and, as an outgrowth of that, has spearheaded YCT's groundbreaking effort to raise the priority level of the climate crisis in the Orthodox and the larger Jewish community.
Intimate Voices Concerts
This season the musicians of Intimate Voices cannot be together to play the collaborative chamber music we love best and have brought to CSAIR for 11 seasons. But although current technology will not allow live chamber music from multiple locations, live music-making can still continue, and we plan to share some wonderful music, as always a mix of the new and the familiar, from Baroque to contemporary, in real-time, not pre-recorded, from our homes to yours. These programs will be under 1 hour in length and are offered free to all. Please join us.
Sunday, February 7, 8:00 PM

Join Sheila Reinhold and James Wilson, live from their homes to yours, for some wonderful music including solo Bach on Baroque cello and a piece for solo violin by the beloved early 20th-century violinist Fritz Kreisler.
Free. For more details, click here.
Upcoming Concert: March 7
The Last Jews of Babylon; My Life under Baathist Rule and Escape through Kurdistan
Monday, February 8, 8:00 PM

Dovelet Shashou grew up as a Jew in Baghdad, Iraq. After the Six-Day War, Iraq severely persecuted its Jews under the Baathists' rule, including the hanging of several Jewish men in Baghdad's Tahrir Square. At fourteen, she escaped with her sister through Kurdistan to the Shah's Iran and on to Israel. Her family later emigrated from Iraq to the US, but she was refused a US entry visa and could not be reunited with her parents. She eventually joined them and obtained her higher education in the US. She is currently a pediatric ophthalmologist on the faculty of the Albert Einstein College of Medicine.
Sponsored by the CSAIR Sisterhood.
ONGOING PROGRAMMING
Torah for Today
with Rabbi Katz and Rabbi Greenberg
Wednesdays
10:30 AM - 11:45 AM
For generations, Jews have lived their lives in conversation with Parshat HaShavua, the weekly Torah reading. Reading about the relationships of our ancestors to each other offered us a perspective on our own families. Hearing how the ancient Israelites became a nation, gave us the language to talk about the Jewish people and our place in the world. Questions about God, morality, leadership. what it means to be a human being and live a good life are all raised in the sweep of the year's Torah reading cycle.
Each week we will look at selections from the Parshat HaShavua for the coming weekend along with ancient and modern commentary. Our learning will focus on deep understanding and connecting the themes of the weekly reading to what is going on today in our lives.
No experience necessary. All texts provided in English along with Hebrew.
Sponsored by the CSAIR Sisterhood.
Yiddish Vinkl
Sundays, 10:00 AM (approximately 90 minutes)
Enjoy the joys of Yiddish with a group that meets to schmooze together.
For more information and to confirm meeting dates, email
Charlie Goldfischer
.
Hug Ivri
Sundays, 11:00 AM
A Hebrew discussion group to talk about politics, literature, current events, and more.
For more information and to confirm meeting dates, email
Yaakov Taitz
.
KIDS CORNER


programming for youth - teens




Contact

Mason Voit

for more information.

Modeh Emoji
w/ Camp Ramah
Thursday, February 4, 6:00 - 6:30 PM
3-5 graders

Shabbat Scavenger Hunt
w/ Camp Ramah
Thursday, March 4, 6:00 - 7:00 PM
3-4 graders and families
Camp Ramah in the Berkshires to lead events in 2021 as indicated!
Pickled Practice
w/ Camp Ramah
Sunday, March, 21, 11:00 AM-Noon
Teens
Communal Art Project!
Contact Mason Voit for more information.
There are so many foods associated with our Jewish experiences. They are connected to holidays and lifecycle celebrations. They remind us of people who are part of our Jewish lives and evoke powerful memories. These foods nourish our souls.
This community art project will focus on these themes. We hope that collaborating on this project will bring us closer despite our physical distance and that when we return to our shul building, this art will remind us of our connection to one another and our Jewish tradition.
Here's what we asked of participation:
What are the flavors, colors, smells? What experiences or memories are associated with these foods? Where and when did you prepare or eat this? Were you a child, at home, at a relative's home, in a sukkah, at a Shabbat meal, in shul?
Think about how to represent this food and what it means to you. You may choose to take a photo of the food, preparing it, or of the ingredients. You may find an image online or from a book or magazine. You can draw it or paint it or write down the recipe. You can create a poem about it or write a descriptive paragraph about it. How you document this is your artistic choice. You can combine any of these suggestions or come up with your own!

Our Artist in Residence and
the Goal for the Art Project
Joy Langer is a te
aching artist and member of our Hebrew School staff. She will create a slideshow gallery of the submissions and a mixed media work/collage comprised of our submissions in the project. We plan to share the piece when it is complete and have it ready to display when we are back in the shul building. Eventually, it will live in the kitchen, a place that we hope continues to be a place of gathering, learning, and community spirit.

You can see some of Joy's work here and on our Hebrew School Facebook page.
Thank you for being part of this project.
Barry Dov Katz, Rabbi
Mason Voit, Director of Jewish Education and Family Life
Joy Langer, Teaching Artist
Emunah Groups 2.0
Emunah groups have formed around a particular common interest and are welcoming new members. They meet approximately once a month.
Theater and music facilitated by Deborah Lupkin Ungar
Cooking/baking facilitated by Leona Chudy
Literature facilitated by Sharon Kern-Taub
Please email Abby Pitkowsky to be added to any of these groups.
Resources
Community Emergency Resource Guide
The Riverdale Clergy Conference has put together a document with resources for the community to utilize during this pandemic. The resources compiled in the document deal with many issues including domestic violence, worker's rights, childcare, financial needs, food assistance, housing, mental health resources, and more. Please click here.
Mon, January 18 2021
5 Shevat 5781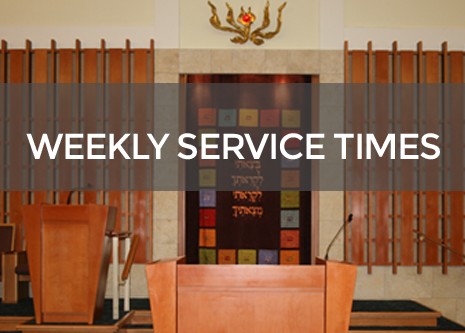 Friday, August 23, 2019
Minha/ Kabbalat Shabbat/Maariv, 7:00 PM
Afternoon/Shabbat Evening services.
~ Beit HaMidrash-Downstairs
Candle lighting 7:24 PM
Saturday, August 24, 2019
Shaharit, 9:00 AM
Morning service.
~ Sanctuary-Upstairs
Minha/Maariv, 7:24 PM
Afternoon/Evening services.
~ Beit HaMidrash-Downstairs

Havdalah, 8:24 PM
Zmanim
| | |
| --- | --- |
| Alot Hashachar | 4:42am |
| Earliest Tallit | 6:11am |
| Netz (Sunrise) | 9:34am |
| Latest Shema | 10:43am |
| Zman Tefillah | 10:43am |
| Chatzot (Midday) | 12:58pm |
| Mincha Gedola | 1:32pm |
| Mincha Ketana | 4:56pm |
| Plag HaMincha | 6:21pm |
| Shkiah (Sunset) | 7:46pm |
| Tzeit Hakochavim | 8:29pm |
Mon, January 18 2021 5 Shevat 5781