Covid 19 Vaccine
CSAIR Is Here to Help
We are very pleased to have arrived at this early phase of the roll-out of the COVID vaccine. For many, the COVID vaccine roll-out in New York has been both challenging and frustrating. We would like to assist you. Please look at all the links below to find more information on the vaccines, how to get vaccinated, and who is eligible.
---
Added March 8, 2021
Dear Residents,
NYC is now providing in-home COVID-19 vaccinations to eligible residents who are fully homebound. Below please find the website link and phone number to register for the program. Once registered the City will contact you to discuss eligibility for the program.
Website
Phone: 877-829-4692
Anyone else looking to schedule their first dose can use this link to schedule an appointment
---
Helpful COVID-19 Information
If you're a Bronx resident who is eligible for the vaccine, schedule an appointment by visiting Somosvaccinations.com or by calling 1-833-SOMOSNY.
Instructions for New York State-Operated Vaccination Sites:
Step 1: Determine eligibility and schedule an appointment. The Am I Eligible app is the quickest way to see if you're eligible and make an appointment. You can also call the New York State COVID-19 Vaccination Hotline at 1-833-NYS-4-VAX (1-833-697-4829). Once you have successfully scheduled an appointment, you will receive a confirmation email that contains a barcode. You will need to bring this to your appointment.
Step 2: Complete the Vaccine Form. Once you have a confirmed appointment, you must complete the New York State COVID-19 Vaccine Form. This form should be filled out online and you will receive a submission ID indicating completion. You will need to bring the submission ID to your appointment. If you cannot submit the form online, it will be available at the vaccination sites.
Step 3: Bring proof of eligibility to your appointment. Depending on your eligibility category, proof can include an employee ID card, a letter from an employer or affiliated organization, a pay stub, a driver's license, passport, or any legal proof of your date of birth and residency. At the time of your appointment, you'll be asked a series of clinical questions to ensure readiness for a vaccine. You will be asked for insurance information BUT the vaccine is free and there will never be a charge to you. This information is for administrative use only.
Step 4: Your second dose appointment will be scheduled automatically when you receive your first vaccine dose. Your second appointment will be scheduled for the same time and at the same location, three weeks following your first dose. You will receive a card onsite with the date and time indicated and a confirmation email will follow a few days later. Please keep in mind when scheduling your first appointment that your second appointment will occur at the same time of day.
Tue, September 21 2021
15 Tishrei 5782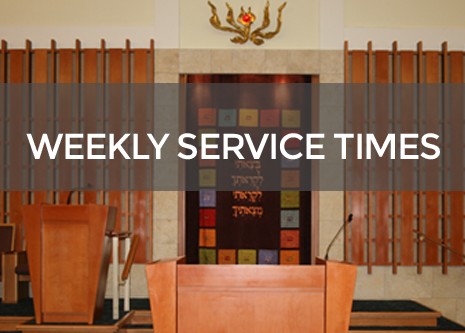 Friday, August 23, 2019
Minha/ Kabbalat Shabbat/Maariv, 7:00 PM
Afternoon/Shabbat Evening services.
~ Beit HaMidrash-Downstairs
Candle lighting 7:24 PM
Saturday, August 24, 2019
Shaharit, 9:00 AM
Morning service.
~ Sanctuary-Upstairs
Minha/Maariv, 7:24 PM
Afternoon/Evening services.
~ Beit HaMidrash-Downstairs

Havdalah, 8:24 PM
Zmanim
| | |
| --- | --- |
| Alot Hashachar | 4:42am |
| Earliest Tallit | 6:11am |
| Netz (Sunrise) | 9:34am |
| Latest Shema | 10:43am |
| Zman Tefillah | 10:43am |
| Chatzot (Midday) | 12:58pm |
| Mincha Gedola | 1:32pm |
| Mincha Ketana | 4:56pm |
| Plag HaMincha | 6:21pm |
| Shkiah (Sunset) | 7:46pm |
| Tzeit Hakochavim | 8:29pm |
Tue, September 21 2021 15 Tishrei 5782