Anti-Racism - What's Our Role?
ADDRESSING RACISM: WHAT'S OUR ROLE?
Over the last year our country has experienced a new awakening about deeply entrenched issues of racism in our country. The horrific murder of George Floyd sent a shock wave across the country that spurred many of us to seek more serious and long-term action to address racial inequities in our society.
We at CSAIR began to tackle this issue this summer. We started by listening to Pastor Stanley and two members of the Creston Avenue Baptist Church speak to us. We read White Fragility together as a community. We engaged in a four-part series on anti-racism focusing on housing discrimination, health care disparities, talking to kids about race, and exploring the personal work that still needs to be done.
It is time now to continue our internal exploration of racism in our society and in our community. We hope to achieve greater sensitivity to and language for talking about racism but we also want to take concrete actions. We recognize that many Jews have parallel identities – one that benefits from white privilege (for those Jews who are white) and one that has a history of oppression, antisemitism. The internal work will focus on gaining a deeper understanding of this duality, both its benefits and its complications, and exploring how we can use our unique Jewish sensitivity to oppression to work against racism.
Our next step on this journey is made possible by a grant from UJA Federation and we are thrilled to have

Dr. Robyn Brown-Manning

join us as our guide.
We are on this journey together as a congregation. We hope to move forward thoughtfully, constructively, and with care. Whatever your knowledge base, background, or political affiliation, we are all learning together and we welcome you to join us for any of the opportunities listed below.
HOW TO GET INVOLVED
Join us for a Book Discussion Group (Date to be announced)
We will be discussing the book Caste The Origins of Our Discontents by Isabel Wilkerson.
Participate in a World Cafe (Additional details to be announced)
Join us in the fall for a chance to participate in a World Cafe with members from all over our community including Creston Avenue Baptist Church. This will bring conversations to larger communities so we interact in more humane and inclusive ways.
Should you have additional questions please contact Rabbi Greenberg.
ANTI-RACISM RESOURCES
This section will be updated periodically with new information.
Note, when a cell below is clicked, the content for that topic is revealed. To close, click again.
Mon, October 25 2021
19 Cheshvan 5782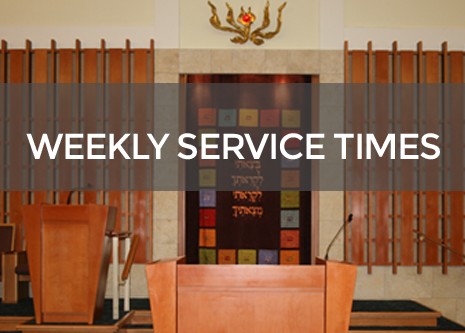 Friday, August 23, 2019
Minha/ Kabbalat Shabbat/Maariv, 7:00 PM
Afternoon/Shabbat Evening services.
~ Beit HaMidrash-Downstairs
Candle lighting 7:24 PM
Saturday, August 24, 2019
Shaharit, 9:00 AM
Morning service.
~ Sanctuary-Upstairs
Minha/Maariv, 7:24 PM
Afternoon/Evening services.
~ Beit HaMidrash-Downstairs

Havdalah, 8:24 PM
Zmanim
| | |
| --- | --- |
| Alot Hashachar | 4:42am |
| Earliest Tallit | 6:11am |
| Netz (Sunrise) | 9:34am |
| Latest Shema | 10:43am |
| Zman Tefillah | 10:43am |
| Chatzot (Midday) | 12:58pm |
| Mincha Gedola | 1:32pm |
| Mincha Ketana | 4:56pm |
| Plag HaMincha | 6:21pm |
| Shkiah (Sunset) | 7:46pm |
| Tzeit Hakochavim | 8:29pm |
Mon, October 25 2021 19 Cheshvan 5782