Adult Education
Please note during this time, all events are postponed until further notice.
Gerson D. Cohen Institute for
Adult Jewish Learning
We are a center for serious Jewish learning. Synagogue classes offer everyone opportunities to discover new meanings in Judaism and Jewish culture. Our adult learning program is named for Rabbi Gerson D. Cohen, a widely respected historian and Chancellor of the Jewish Theological Seminary of America from 1972 to 1986.
All classes are open to the CSAIR congregation/public and requires no registration unless otherwise indicated.
*Over the course of the year, the dates and times of some services and other programs may change. Always be sure to check back for updated schedules and times.
Book Group
Facilitated by Sharon Kern-Taub
Lake Success by Gary Shteyngart
Sunday, May 17, 10:30 AM -12 Noon
How two flawed characters navigate the chaos of their own making is at the heart of this piercing exploration of the 0.1 Percent, a poignant tale of familial longing and an unsentimental ode to what really makes America great.
Mental Health Series
Challenges of Adjusting to Parenthood: A panel discussion about breaking the stigma of Postpartum depression and meeting the spiritual needs of new parents
Sunday, March 22, 10:00 AM
Join us for a panel where we will address the causes of perinatal mood and anxiety disorders and what we can do as a community to ensure that women do not suffer in silence. We will share research on the spiritual needs of families in the first few months of a babies life.
Marilyn Laves is a Licensed Clinical Social Worker and treats a wide range of mental health issues, with expertise in perinatal mood and anxiety disorders and addiction.
Rabbi Katie Greenberg, Director of Engagement and Programming, wrote her Pastoral Care thesis on Loneliness in the Fourth Trimester.
Free and open to the public.
---
Cognitive Behavioral Therapy for Anxiety: More helpful than chicken soup?
Sunday, April 26, 10:00 AM
Join Dr. Tamar Gordon as she discusses how she uses CBT to help people find healthy ways to experience their emotions, address anxiety, and live a valued life.

Dr. Tamar Gordon is a New York State licensed psychologist and an expert in cognitive behavioral therapy and evidence based mental health treatment for adults and children as well as the founder of The Gordon Therapy Group.

Free and open to the public.
Bringing Home Big Jewish Values
Come learn with Rabbi Katz, Rabbi Greenberg and Mason Voit about how as parents you can engage your whole family in Jewish traditions and holidays, both at synagogue and in your own home.
Meets on the following dates at 9:45 AM

Sunday, April 5: The Passover Seder with Rabbi Katz
Sunday, May 3: Israel with Mason Voit
Free and open to the public.
---
Our Common Prayers
Wednesday evenings at 8:00 PM, March 18 and 25
Torah is God speaking to us; prayer is us talking to God. So what did our people decide to say when we wanted to talk to the Holy One? How did we decide to pray in this way? Why do we talk to the Eternal One like this? Come join us to look for the answers.

Rabbi Joel Schwab, served as the spiritual leader of Temple Sinai in Orange Country for over three decades.
Free and open to the public.
---
Bake Your Own Matzah

Sunday, April 5, 6:00 PM
Join Rabbi Ethan Tucker, President and Rosh Yeshiva of Mechon Hadar, for a special opportunity to bake your own matzah. Learn a bit about the laws of matzah baking and get ready to move quickly to get the dough in the oven!
Free and open to the public.

Dr. Michal Raucher: Scholar in Residence April 17, 18
Friday night: Embodying God: Pregnancy as a Pathway to Religious Authority for Haredi Women
Based on extensive interviews with Israeli Haredi (ultra-Orthodox) women, Professor Raucher will discuss the ways some of them used pregnancy as an opportunity to bypass rabbinic authority. We will explore the sometimes surprising ways these women think about Jewish law, pregnancy, and God. We will discuss what was at stake for these women and what other Jews can learn from them.
Saturday morning: Jewish Reproductive Rights and Wrongs
Israeli and American Judaism are often characterized as pro-natalist, or encouraging of reproduction. At the same time, Israeli policies and American Jewish attitudes are overwhelmingly supportive of abortion in a wide array of circumstances. How does Judaism reconcile these potentially opposing values-being pro-natalist and pro-choice? In this discussion we will highlight the tension between these two values and bring nuance to our conversation about Jewish views on reproductive health, rights, and justice.
Dr. Michal Raucher is Assistant Professor of Jewish Studies at Rutgers University. Her research lies at the intersection of Israel studies, the anthropology of women in Judaism, and reproductive ethics. Michal's first book, an ethnography of Israeli ultra-Orthodox Jewish women's reproductive ethics, titled, "Conceiving Authority," will be published by Indiana University Press in 2020. Michal is currently conducting ethnographic research on the ordination of women in Orthodox Judaism in Israel and America.
Free and open to the public.
Yom HaShoa: These We Remember
Monday, April 20, 7:00-8:30 PM
Join us for an informal and intimate setting as we remember the lives of the six million Jews lost in the Holocaust. We will hear testimonies of people impacted by the Holocaust. We will share the names of those who perished and have open conversations about the meaning of the shoah in our lives. (Includes evening minyan, Kaddish, memorial prayers, and music). We encourage people to bring their children to this unique event.
Free and open to the public.
---
Iftar Dinner
Wednesday, April 29, 6:30 PM
Muslims, Christians and Jews join together to break the daily fast of Ramadan by eating an Iftar meal together and sharing communal religious ideas around fasting.
Free and open to the public.
More interfaith programming to look forward to, including a screening of Chi-town, a Thanksgiving turkey drive and more.
---
Contested Women, Contested Texts: The Afterlives of Vashti, Judith and Mary Magdalene
Thursdays, May 7, 14, and 21, 8:00 PM
How are these mysterious women represented in ancient texts? What can we learn from the changing images put forth by scholars, artists and poets? How have marginalized women throughout history used these characters to describe their realities and aspirations?

Claudia Setzer, Professor of Religious Studies, Manhattan College.
Judith Baumel, Professor of English and Founding Director of Creative Writing Program at Adelphi University.
Free and open to the public.
---
The Image of Moses in Art and Visual Culture
Meets on the following dates at 8:00 PM
Tuesday, May 13: "yet the bush was not consumed" – Moses and Divine Revelation
Tuesday, May 20: "his face was radiant" – Moses as Leader and Lawgiver
Thursday, May 28 (Shavuot): "I have let you see it with your own eyes, but you shall not cross there" – The Death of Moses
No Hebrew biblical figure has exercised as much fascination for artists as Moses, including ancient, medieval, Renaissance and Baroque masters from Botticelli and Michelangelo to Rembrandt and Poussin. They found in the figure and story of Moses an unparalleled source of visual inspiration and a multifaceted subject for exegesis. This three-part series explores the figure of Moses within the context of art and visual culture in order to gain a richer understanding of Moses within world culture and a deeper appreciation for the character of art.
Jacob Wisse is associate professor of Art History at Yeshiva University, director of the Yeshiva University Museum and is the author of City Painters in the Burgundian Netherlands.
Free and open to the public.
---
Jewish Music History - Part 2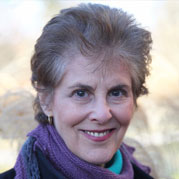 Tuesdays, 8:00 PM, May 26, June 2 and June 9
This year we will listen to and discuss the 20th and 21st centuries: Music of the great chazzonim, the growth of synagogue music in the post WW II era, and the rise of folk-congregational melodies. We'll also listen to Israeli pop and rock music and to Jewish classical compositions.
Cantor Marcia Lane, a hazzan, a storyteller, an author, and a recording artist with three award winning CDs.
Free and open to the public.
---
Tikkun Leil Shavuot: Judaism and the Five Senses
Thursday, May 28
Unroll the Torah, head fifth graders chanting sweetly for the first time, and learn Torah with us in honor of Shavuot. Learning will go all night long and will conclude with a sunrise service.
Free and open to all.
Ongoing Programming
Torah for Today: Parshat HaShavua
Tuesday mornings, 10:30 AM started October 29


For generations, Jews have lived their lives in conversation with Parshat HaShavua, the weekly Torah reading. Reading about the relationships of our ancestors to each other offered us perspective on our own families. Hearing how the ancient Israelites became a nation, gave us language to talk about the Jewish people and our place in the world. Questions about God, morality, leadership, what it means to be a human being and live a good life are all raised in the sweep of the year's Torah reading cycle. Each week we will look at selections from the Parshat HaShavua for the coming weekend along with ancient and modern commentary. Our learning will focus on deep understanding and connecting the themes of the weekly reading to what is going on today in our lives.

No experience necessary. All texts provided in English along with the Hebrew.
Free to Sisterhood members and members of CSAIR affiliates. Nominal fee for others. Sponsored by Sisterhood (but open to men and women!)
Intimate Voices
Chamber Music in an Intimate Setting
Saturday, February 29 at 8:00 PM
Come join us in 2019-2020 for the 11th season of Intimate Voices, presenting world-class chamber music in the intimate and acoustically excellent sanctuary of CSAIR. Music Director Sheila Reinhold (a long-time member of CSAIR) and the other participating musicians have performed in venues all over the United States and abroad as soloists as well as in ensembles ranging from major string quartets to the Orpheus Chamber Orchestra and the New York Philharmonic. The performers introduce the pieces, and each concert features complimentary refreshments and an informal reception with the musicians.
For artist, program and ticket information, visit www.intimatevoices.org.
Sun, April 5 2020
11 Nisan 5780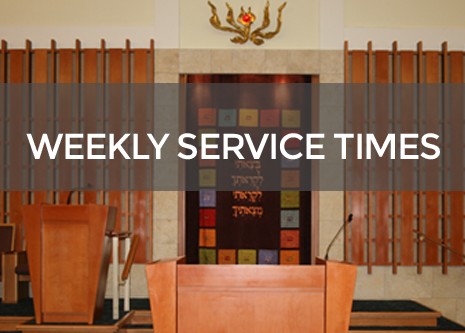 Friday, August 23, 2019
Minha/ Kabbalat Shabbat/Maariv, 7:00 PM
Afternoon/Shabbat Evening services.
~ Beit HaMidrash-Downstairs
Candle lighting 7:24 PM
Saturday, August 24, 2019
Shaharit, 9:00 AM
Morning service.
~ Sanctuary-Upstairs
Minha/Maariv, 7:24 PM
Afternoon/Evening services.
~ Beit HaMidrash-Downstairs

Havdalah, 8:24 PM
Zmanim
| | |
| --- | --- |
| Alot Hashachar | 4:42am |
| Earliest Tallit | 6:11am |
| Netz (Sunrise) | 9:34am |
| Latest Shema | 10:43am |
| Zman Tefillah | 10:43am |
| Chatzot (Midday) | 12:58pm |
| Mincha Gedola | 1:32pm |
| Mincha Ketana | 4:56pm |
| Plag HaMincha | 6:21pm |
| Shkiah (Sunset) | 7:46pm |
| Tzeit Hakochavim | 8:29pm |
Sun, April 5 2020 11 Nisan 5780